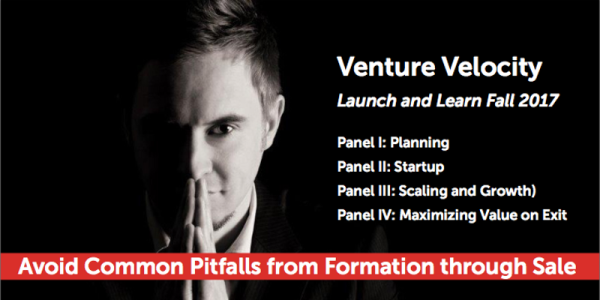 Are you starting a business, building a business, or looking to plan for your exit? If so, please join us for this free Launch and Learn event on Thursday Nov. 30, 2017 from 4:00 pm to 7:00 pm in Seattle.
This fun, informative event will touch on everything from what is the best structure to incorporate under to the most common pitfalls when selling your company and everything in-between. This is an invitation-only event with limited space so register early.
Program: Four moderated panels with the theme of "Avoiding Common Pitfalls from Formation through Sale"
– Phase I: Pre-Launch (Planning)
– Phase II: Launch (Startup)
– Phase III: Taking Flight (Scaling and Growth)
– Phase IV: Happy Landings! (Maximizing Value on Exit).
Plus you'll leave with a useful handout assembled by our team of specialists addressing the "Top Ten" issues in over 15 different aspects of managing and scaling your startup. Topics include: legal, finance, marketing, insurance, sales, building a team and many more.
Light food and beverages will be provided!
Register now as space is limited.
Happy Thanksgiving … and I hope to see you at the Nov. 30th event!
Bryan
Click here for more information about Venture Velocity.