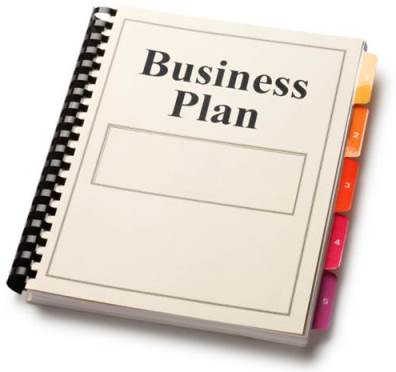 Most investors and entrepreneurs will tell you that a good business plan – one that is well written and that embodies a realistic business approach – is a key factor for success in raising funding.
In fact, the research – a 2017 report in the Harvard Business Review – confirms it: "Entrepreneurs who write formal plans are 16% more likely to achieve viability than the otherwise identical nonplanning entrepreneurs."
Perhaps you recognize the value of having a credible business plan, but find the task too daunting. Are you encountering difficulty in:
Evaluating different business strategies?
Expressing your business ideas clearly and effectively?
Creating realistic financial projections?
Anticipating what investors look for in a business plan?
Focusing on getting that business plan done?
I can help you and your team with all of these issues … and more. I specialize in creating custom business plans for entrepreneurs who are seeking investment capital. I have helped my clients raise more than $100 million of investor funding since 2000.
I have experience developing business strategies and writing business plans in the following areas (and more):
Types of Businesses. Retail. Wholesale. Publishing. E-commerce. Software (including SaaS). Manufacturing. Services. Business-to-Business (B2B). Business-to-Consumer (B2C). And more …
Industry Sectors. Advertising. Agriculture. Alternative Energy. Art. Biotechnology. Computer Hardware. Construction. Consumer Packaged Goods. Digital Media. Emergency Services. Education. Entertainment. Financial Services. Healthcare. Hospitality. Internet Marketing. Legal Services. Medical Devices. Mobile Data. Music. Personal Services. Self Development. Social Network. Software. Sports. Systems Integration. Training. Transportation. Travel. Video Games.
Web Development. Wireless Services. And more …
All of the business plan documents I create are original. They are customized to suit the circumstances of your particular business. I do not use business plan programs or "canned" templates. (Such boilerplate documents are easily recognized by investors and usually merit far less attention than a custom-crafted business plan.)
The scope of my services for a complete business plan package includes the following:
In-depth consultation with you and your team on your business strategy.
Objective review of your revenue model, target markets, go-to-market strategy, competitive position, and other key factors.
Creation of a full set of custom investor-ready business plan documents, including:

Business plan
Executive summary
Financial projections
Investor presentation

Initial coaching and guidance in the process of raising investment capital.
In addition, I am glad to connect you with resources in my network of trusted contacts to help you with legal, accounting, recruiting, marketing, sales, advisory, and other startup business needs.
Fees & Schedule. The base rate for this Investor-Ready Business Plan Package is $15,000, payable in several installments. After an initial free consultation, the total cost of the project may be adjusted upward or downward based on the complexity of your business and other factors. The process typically takes about two months from start to finish.
Most entrepreneurs write their own business plans, so why do startup CEOs hire me to do this work? Multiple reasons:
They don't have the time.
They lack the skills to organize content and write clearly.
They need help creating believable financial projections.
They are not sure what investors are really looking for in a business plan.
They want the confidence of knowing they are presenting credible materials to investors.
They embrace the value of having an "outside perspective" to create a compelling story that will capture the attention of investors.
Free One-Hour Consultation. If you are interested in this Investor-Ready Business Plan Package, please contact me via phone in the Seattle, Washington area at 206-527-3168 or bryan@funding-quest.com. I am glad to talk with you about your business needs and if appropriate, schedule a time to meet in person in the Seattle area (or via phone or videoconference if you are located elsewhere). Note: I generally engage with no more than two complete business plan package clients at a time.
Other Services:
Executive Coaching
Investor Pitch Makeover