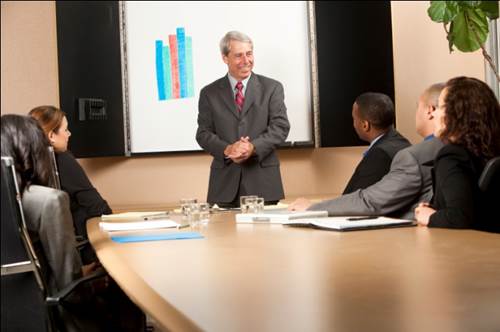 Does Your Pitch Get Investors Excited About Your Business?
If not, then you could probably benefit from an Investor Pitch Makeover.
Over the past 15 years I have helped my clients raise more than $100 million in angel funding. The pitch they present to investors is the most important factor in getting funded.
Yet investors tell me that most pitches they hear leave them cold … confused about what the business does or why they should invest.
As your guide to navigating the process of raising investor funding, I have the skills, experience, and contacts to position your company for funding success.
With an Investor Pitch Makeover, you get:
A clear and compelling story that tells investors what they want to hear.
Improved delivery skills that build investor confidence in you as the CEO.
Assurance that your deal is attractive to investors.
You've already spent a significant amount of your own time and money to create your venture. It makes good business sense to deliver the best presentation possible when pitching to angels.
Deliverables
Funding Strategy Review – An evaluation of all critical success factors that lead to angel investment, including market opportunity, business model, traction, go-to-market strategy, financial projections, board of advisors, deal terms, valuation and targeting of angel groups and investors.
Compelling Story – A narrative pitch to generate maximum investor interest in your business, including a bullet-point script for your presentation.
PowerPoint Slides – A set of professionally produced slides to support your pitch.
Practice Sessions – Practice sessions of your presentation for critique and improvement of your delivery skills, including specific coaching on handling questions.
Executive Summary – A clear and concise description of your business in the one-page Gust format used by most angel groups.
Benefits
An Investor Pitch Makeover will get your business "Investor Ready" with these essential benefits:
Competitive advantage over other entrepreneurs raising money
Compelling story that gets investors excited about your business
Confidence in your delivery skills and presentation style
Assurance that your pitch tells investors what they want to hear … no more, no less
Access to my referral network of key service providers who can help you get funded
The cost for a complete Investor Pitch Makeover is a flat fee of $2,500, payable in advance.
Contact me today — bryan@funding-quest.com or 206-527-3168 — for a free consultation to find what it will take to get your pitch "Investor-Ready." You deserve to have you a competitive advantage over other entrepreneurs seeking funding.
Other Services:
Executive Coaching
Business Plan Package