Are you raising investor funding for the first time?
Do you need an experienced guide for your journey?
Are you willing to commit to a rapid path to success?
If this describes you, then you may be ready to apply for my Executive Coaching program, available only to a very limited number of startup CEOs.
Why should you hire me as your coach?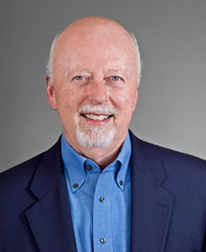 When I began working with startups more than 15 years ago, it took me several years of networking and study to get grounded in the basics of how to raise money for a startup.
Since then, I have connected with scores of angel investors, worked with hundreds of startup founders, heard at least a thousand investor pitches, and have helped my clients raise more than $100 million in funding. I've coached companies in a wide variety of sectors: from digital technology to consumer packaged goods; from medical devices to agriculture; from real estate to Internet-of-things; and more.
Some of the companies I've helped raise funding include: Magic Wheels, CodeCorrect, Tilting Motor Works, Propeld, Wild Things Snacks, Staging & Design Network, Zonar Systems, Field Roast, and 2Morrow.
I know what works and what doesn't work.
How about you? Can you afford to spend a year or two learning how to raise money for your startup?
Learning the hard way can cost you both money and opportunities. If you haven't gotten funding before, it takes time to learn the ropes. Here's what a client from a previous coaching program said about me:
"As a CEO, fundraising for a business can feel daunting and lonely. Bryan has taken his respected expertise and answered both of these problems with Funding Quest. He simplifies the process with direct, effective information and coaching. Funding Quest is well worth the investment."
— Ebba Lucander, Founder/CEO, The Butterfly Effect
For direct access to me, my expertise, and my contacts through the Executive Coaching program, the cost is $997 per month, payable in advance on a month-to-month basis. (You can start the coaching program at any time during the month; you will be billed for subsequent months on the same day of the month that you started the program.)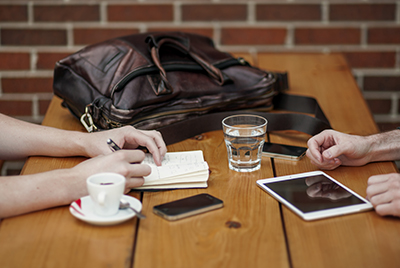 Hire me as your startup funding coach and I will jumpstart your fundraising process and coach you every step of the way. You'll get a prioritized plan with key milestones to stay on track. You'll get expert guidance to respond to changes in the plan. You'll get advice on how to avoid costly pitfalls. You'll get connected to exclusive, hard-to-reach resources. You'll gain confidence in how to approach investors. In short … together we will accelerate your pathway to funding.
Areas where I can help you.
I have experience working with both high-growth companies and cash flow businesses in a wide variety of sectors. I have the knowledge and the access to resources in the following areas:
• Business Formation
• Team Building, Networking
• Board of Advisors
• Product-Market Fit
• Business Model
• Financial Projections
• Sales and Market Strategy
• Business Development
• Intellectual Property
• Valuation, Term Sheets
• Exit Strategies
• Funding Plan
• Connecting with Investors
• Giving Your Pitch
• Closing the Deal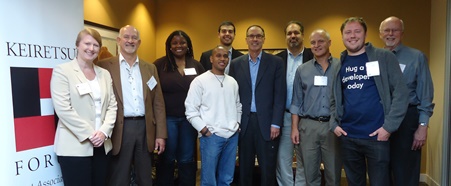 In fact, these are the same areas covered in a four-day intensive training program I developed and led for several years. Called Building a Fundable Company, this course featured expert presenters in all of these areas. It was offered to hundreds of startup entrepreneurs by Keiretsu Forum Northwest, the largest angel organization in the Seattle area.
Group learning is great, but some founders … perhaps like you … know the value of personalized coaching.
A key part of my process is to help you learn to "think like an investor."
As our client-coach discovery process unfolds, we will pay special attention to crafting a compelling story about your business that grabs the attention of investors. As you and I get to know each other, your unique story may take a while to emerge. Or it may spring forth right away. Here's what one entrepreneur said:
"Two years into my startup, I have never received such clear and compelling advice as I did from Bryan. Before my coffee was cold, Bryan had restructured my market strategy and story into a simple path forward that minimized risk for the investors and even allowed for an early exit! I simply cannot recommend his advice or services more highly."
— Michael Croix, CEO, SunFly Brands
Your next step is risk-free.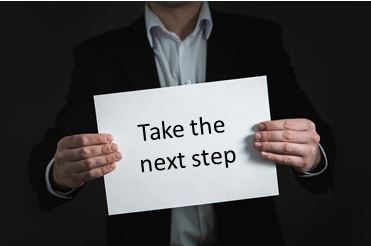 If you are serious about making the investment to streamline your path to funding, I invite you to apply for my Excecutive Coaching program.
Step One. Send me an email with the subject line "Coaching", and include a summary description of your business and an explanation of what you expect to get out of the program. (A typical engagement lasts 4-6 months.)
I will respond and let you know if it seems like a good fit between the two of us, and if so, we'll schedule a free 30-minute session (phone, video conference, or in-person in Seattle) to discuss your startup.
Step Two. At the end of the free 30-minute session, you decide if I am the right coach for you, and if so, sign up for the first month of the program with a payment of $997 (cash, check, PayPal, or credit/debit card). We'll get started right away in implementing the strategy and tactics to move you toward your goal of getting funded. We will interact in ways that meet your specific needs, including:
• Up to three scheduled sessions per month (phone, video conference, or in-person in Seattle)
• Email Q&A
• Set goals, regular progress tracking
• Connect you with resources
• Review your materials
• Pitch coaching
• Access to video training modules

I love to help entrepreneurs make progress on their vision. And I know that the whole notion of asking investors for money can seem overwhelming. But you don't have to go it alone. Here's what another client said:
"I really appreciate the expertise you provide and your straight forward approach. Before I met you I was dreading the whole fund raising aspect and now I'm excited about it."
— Tricia Tomlinson, Founder, Staging & Design Network
Hire me as your guide on this journey … and let's share some of that same excitement about getting funded so you can realize your dreams.
Best wishes in your quest for funding!
Bryan
Other Services:
Investor Pitch Makeover
Business Plan Package