Founder, Funding Quest, LLC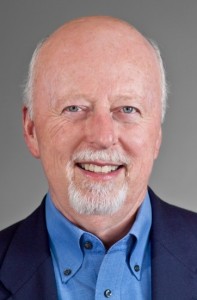 Bryan has consulted with startup companies since 1999, helping his clients raise more than $100 million in angel investment. Working as CEO of Business Plans Northwest, his services include business plan writing and review, investor pitch preparation, and entrepreneurial coaching to guide startup companies through the process of raising angel investment.
Previously, Bryan has served in a number of management positions at both large and small companies, with an emphasis on marketing and product development. Earlier in his career he worked as a freelance writer on topics relating to information technology, and Compact Disc technology in particular. He is the author of two books, numerous magazine articles, and contributions to technical anthologies. He holds a bachelor's degree from Florida State University and served as an officer in the United States Navy.
Bryan is an active volunteer, advisor, and educator in the Seattle startup community. His activities and affiliations include:
Keiretsu Forum – serves as Executive Director of Keiretsu Forum Academy, Northwest.
ZINO Society — member of the Coaching Board and presenter of the half-day Get Funded! seminar.
Northwest Entrepreneur Network (NWEN) – "pitch doctor" for the First Look Forum; presenter of Business Plan Writing eIQ seminar; member of the Curriculum Committee; and past committee memberships for the Early Stage Investment Forum and Entrepreneur University (chair 2008).
University of Washington – judge for the CIE business plan competition; judge for the Executive MBA business plan competition; coach for entrepreneur speed dating at the Center for Commercialization; and speaker at SEBA and other student and entrepreneurial organizations.
Seattle University – guest speaker at the Albers School of Business; judge for the Seattle Univ. business plan competition.
Washington Technology Center – pitch coach for presenters at the Innovation Showcase; preferred business consultant for RTD grant applicants.
Washington Biotechnology & Biomedical Association – education for prospective presenters at investment events.
SURF Incubator – member of Advisory Board and seminar presenter.
MIT Enterprise Forum Northwest — Venture Lab guest speaker, member of Program Committee.
Social Innovation Fast Pitch — pitch judge.
Clean Tech Open — pitch coach and advisor.