The next Funding Quest One-Day Workshop — How to Get Angel Investors to Finance Your Business – will be held Thursday November 7, 2013 in Seattle.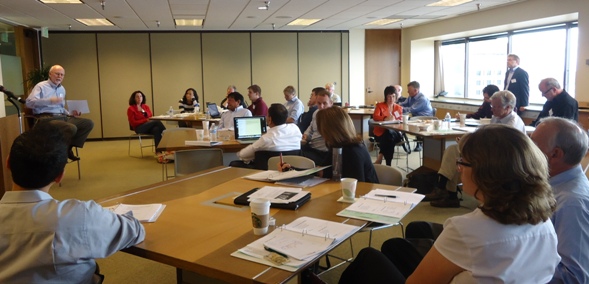 Here's what some attendees have said about past workshops:
"I found this workshop to be overwhelmingly informative."
— Ebba Lucander, CEO of Simply Good Shopping
"Bryan did an excellent job. I'd recommend it to anybody."
– Jim Bilbao, CEO of True Home Benefits
"You don't get this information in one spot in a day anywhere else."
– Morgan Giddings, CEO of DailyDollar, and Winner of the Seattle Angel Conference award of $165,000 in May 2013 (three months after taking this workshop)
Thanks to attorney Alex Modelski and the other folks at Ater Wynne for hosting this workshop.

Because of space limitations, attendance is limited to the first 30 people who sign up.
Click here for more details about the workshop.